Pizza Palooza in The Oil Center
Pizza Palooza is a NEW event by the Oil Center Association! Pizza Palooza will be a pizza competition among local participating restaurants from April 10 – May 10 with a finale event on May 12 in the Oil Center. The restaurant with the most votes will win the title of "People's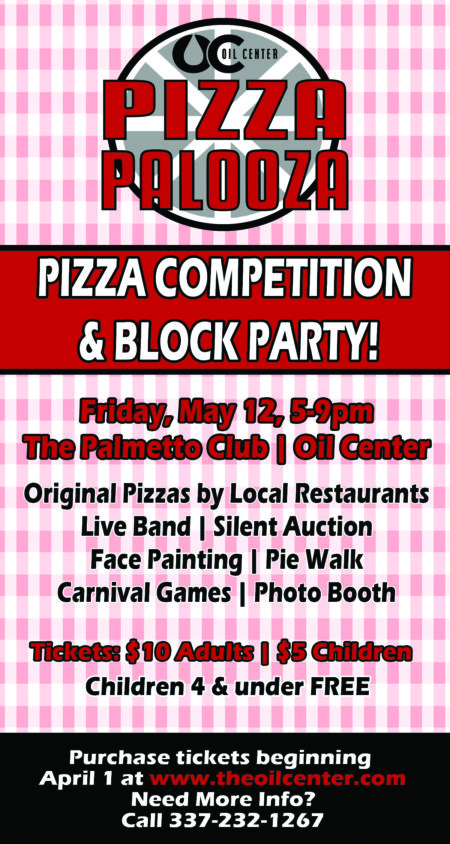 Choice: Best Original Pizza in Acadiana," among other contest category titles.
During the 4-week voting period, vote for your favorite pizza at participating restaurants – each vote is $1.
The finale event on May 12 will feature all participating restaurants and their competing pizzas, live music by Band Three Thirty Seven, kids' activities, pie walk, cash bar (beer/wine), and a silent auction.
Tickets and tables will be available for purchase on EventBrite and at www.theoilcenter.com (click here for event) beginning in early April.
Adult Ticket: $10 – Click For Tickets
Child Ticket: $5
Reserved Table for 8: $250
Join the event on Facebook by clicking here
All proceeds from the pizza competition and event will benefit the Oil Center Association, which helps ensure the continued vitality of the Oil Center and foster an attractive, leisure-friendly environment for our community. Scroll down to view the participating local Pizza Parlors from the Acadiana area.